NICOLA WONG, CA
Director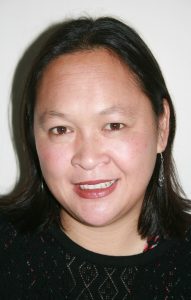 My name is Nicola Wong and I am the founder of Bookkeeping Mums.  I am kiwi born and bred but the Aussies have also adopted me!  I have called Melbourne home for over 10 years.  The seed for Bookkeeping Mums was planted 8 years ago with the idea of supporting all the talented working parents that I know, providing them with the support and empowerment they need to re-enter the workforce.   People like me – a Chartered Accountant with a wealth of experience with a dilemma on who was picking up the kids after school!  I'm so excited the seed is now getting a chance to grow and I want everyone to know that you can have the best of both worlds!
I've been a business owner for over 10 years and I have owned, operated, set up, cleaned up and maintained the financial aspect of businesses in may different industries.  Over the years I've had the privilege to gain a wealth of knowledge about operating a business.  I've even pulled my hair out working with my husband!  Through Bookkeeping Mums I have met so many wonderful business owners and entrepreneurs, all talented in the art of sales but frustrated with the lack of financial clarity in their business.  I love getting my hands dirty helping build, improve and grow a business and I love doing it with people who I can trust and who trust me. 
My qualifications and memberships include Bachelor Degrees in Accounting and Law, Chartered Accountant, Registered BAS Agent and a Xero Certified Advisor.  I've worked with Ernst & Young and have co-founded a successful niche café in Melbourne's CBD (and can now make a decent café latte!). 
REBECCA ALLAN
Bookkeeper
Rebecca joined Bookkeeping Mums in 2016 and she brings with her a strong work ethic and diverse skill set including accounting, administrative processes, recruitment and business and financial analysis.  Her expertise lies in the business and customer service sector with high level organisational skills and attention to detail. Whilst on maternity leave, Rebecca volunteered her time and knowledge within the community and pursued bookkeeping.  It is here Rebecca dedicated her accounting skills to managing both small and large businesses in all facets of their financial needs.  She joins Bookkeeping Mums with extensive knowledge in preparation of BAS returns, PAYG and year-end accounting for tax returns. Cash flow, balance sheets, profit and loss reporting. Financial analysis and sales invoicing and credit control.  Current client industries include service, construction, retail and health and fitness.