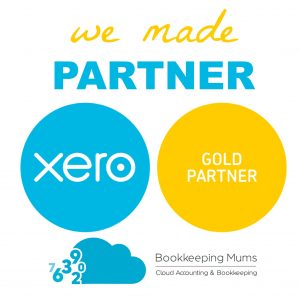 Break out the champagne ?! Bookkeeping Mums is now a GOLD Xero partner! What a surprise that was! This has all been achieved with hard work, fabulous clients who support working parents and our super amazing, easy to work with Bookkeepers/Mums/All round Superstars Carla and Bec!
Xero is the emerging global leader of online accounting software that connects small businesses to their advisors and other services. Xero provides business owners with real-time visibility of their financial position and performance in a way that's simple, smart and secure.
Having achieved Gold partner status with Xero demonstrates that Bookkeeping Mums has very quickly grown into a solid reliable business that you can trust. We provide on going support and advice to our clients whilst taking away the daily stress of keeping your books in order.
Thank you ? to our amazing clients who support what we do, so they can do what they do!